OVALE STRIKE, REPEAT & MOONPHASE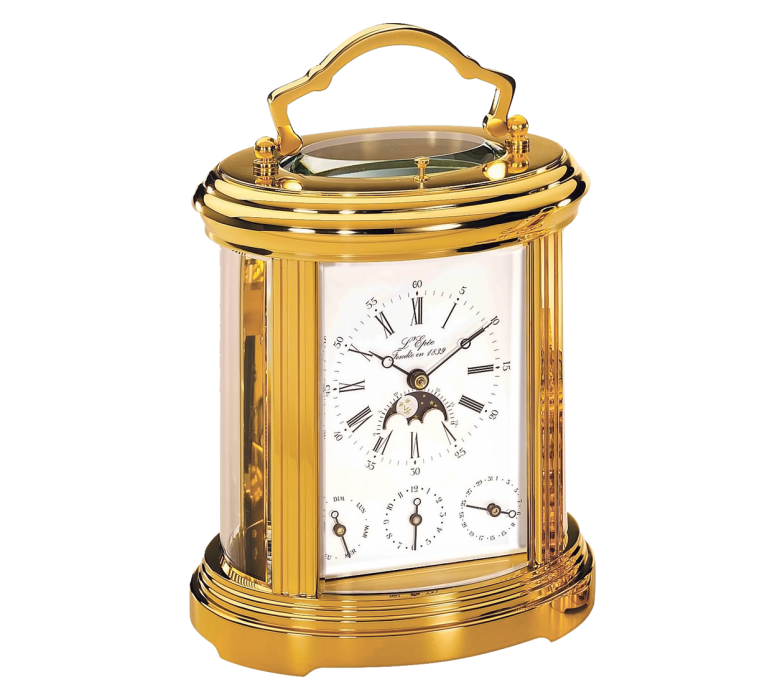 INTRO
---
The best of the best in the tradition of the watchmaking Art
Both in England and in France from the middle of the 18th century, the gradual evolution of marine timekeepers (chronometers) could be regarded as a facet in the development of portable clocks designed for journeys. 
A BIT OF HISTORY
---
Carriage clocks are also known in France as "Officer's clocks" and the name is based on an historical anecdote. It is said that Napoleon, having almost lost a major battle because one of his officers was late, ordered his military chiefs to carry a carriage clock with them at all times. Orders placed with master clockmakers always included the reference "a clock for an officer" and this brought the name into common parlance.
All in one. This carriage clock has all the complication that the rich people were wishing to get during the 18th century. A traditional piece of art created by L'Epée 1839, who wishes to perpetuate the tradition and save its heritage.

Any questions ?Contact us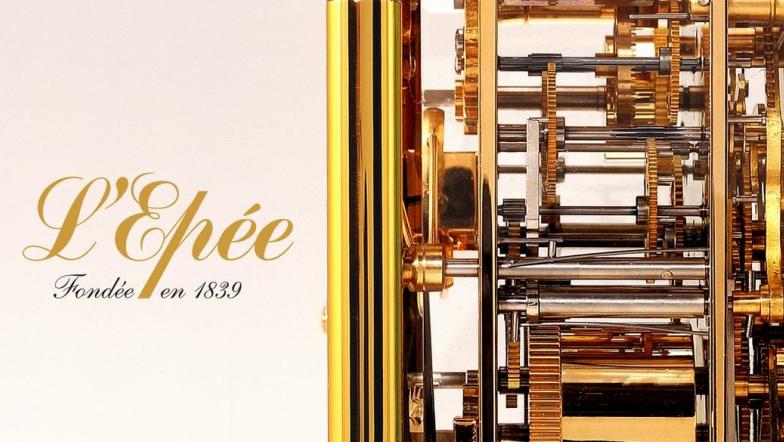 SPECIFICATIONS
This classic masterpiece is available with various complications such as Strike, Repeat on demand, Alarm, Day-Date and Moon Phase indications.
DESIGN & DISPLAY
Hours, Minutes
Strike every Hour and 1/2 Hour
Repeat on demand
Alarm
Day
Date
Moonphase
DIMENSIONS
128 x 145 x 108 mm
MOVEMENT
L'Epée 1839 1881 in-house caliber
Power reserve 8 days
MATERIALS & FINISHING
Brass and gold Plated
Gold plated movement and housing
Polishing, sand-blasting, circular satin finishing
White enamel dial with traditional black hands
FEATURES
Manual winding with double ended key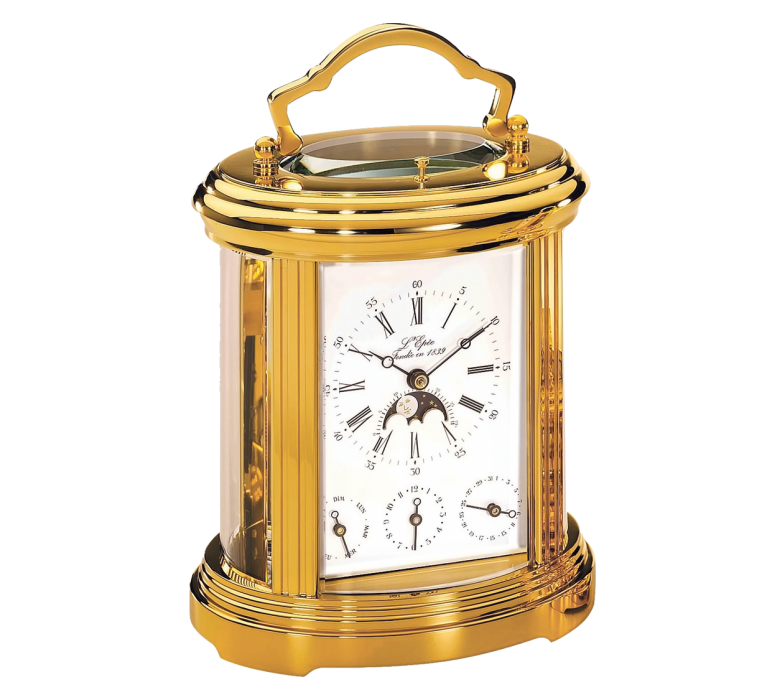 Reference
64.6141/001
STRIKE, REPEAT & MOONPHASE
Inquire
15'855 CHF / excl. VAT