REQUIEM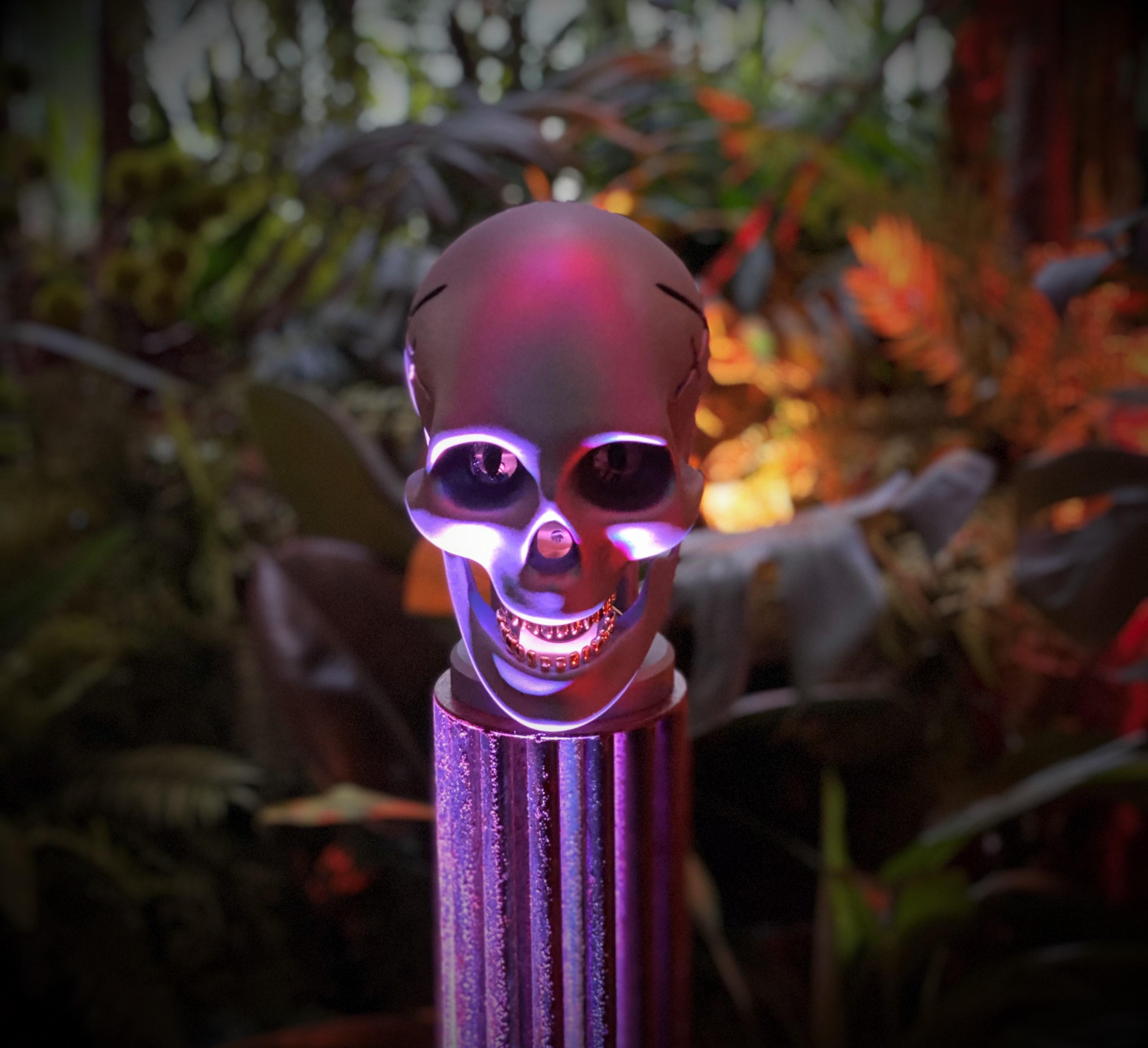 INTRO
---
CELEBRATE LIFE WITH A KINETIC SCULPTURE THAT TELLS THE TIME

Requiem: a table clock with an 8-day movement designed in partnership with Kostas Metaxas. This limited edition takes its inspiration from the shape of a human skull and displays the time in the sockets of the eye.
THE STORY
---
Floating skulls, scared people facing their fears, supernatural and secret people… are countless examples of skulls expressed in the 7th Art.
Skulls were commonly featured in the myths of many cultures. In tribal and primitive Arts, they were often associated to power and
protection. Also in many other Arts like painting, they continue to elicit fascination, unease, attraction and emotion.
"Requiem", is pushing those concepts to the next level by interpreting them into one piece of Art, with the moto: "If you want to know the time , you have to face your fears", therefore making you feel alive.
The Skull represents for artists time elapsing. The symbolism of the eye being artistically considered as a representation of the flying time, and the numbers have been wisely positioned on two discs appearing into the eye cavities, substituting this way the eyes, or at least making them be spectators of time going by.
"The clock is a fascinating object because you can play with what you hide and what you unveil"
Kostas Metaxas is a magazine editor, film producer, art and technology enthusiast. He feeds on different sources, and his various and different activities complement each other to enrich his creative work. His artistic journey is unconventional: from art to design, but for him, it was the obvious step. It is with a wise and multicultural artist's eye that he approaches this new conception. His creations are unique and he has been awarded many times for his talents as a designer.
Any questions ?Contact us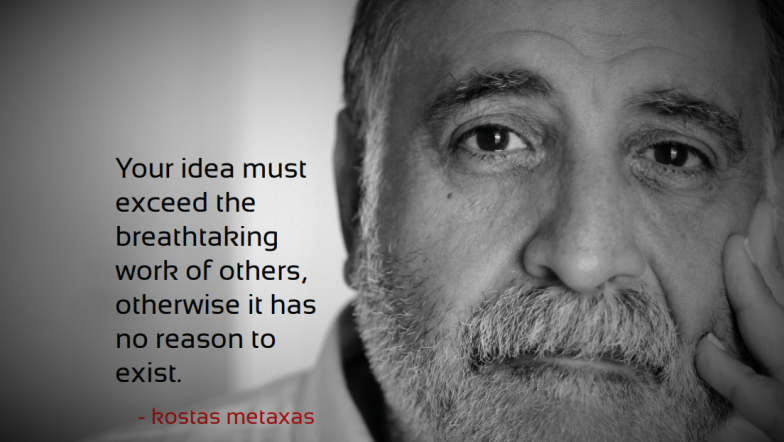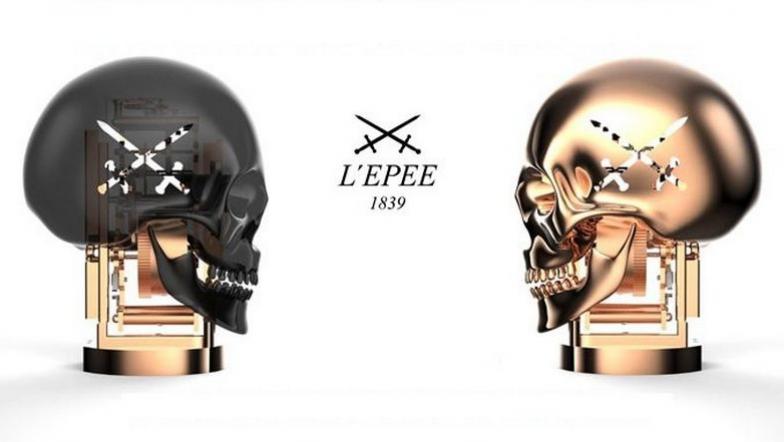 INSIGHTS
---
Requiem' has preserved its fearsomely sober and elegant estheticism and same technical skills, among other things : power reserve of 8 days, rearmament of the base of the skull and a hours display via a «slow» jumping disc and sweeping minutes.
A few side openings were especially conceived and design as such as pirate's scarifications, in order to allow only a few reflections of light to filter, beautifying the mechanical movement and its hourly vision through the orbits.
The protective housing formed by the skull around the movement allows only a few reflections of light to filter through openings: two crossed swords, symbol of the brand, placed on the temples, such as openings on another temporal space, suggest the rhythmic oscillations of the escapement.
The first piece in the new Skull artistic collection, L'Épée 1839 deliberately wanted this emblematic table clock to remain sober, modern and visually delicate.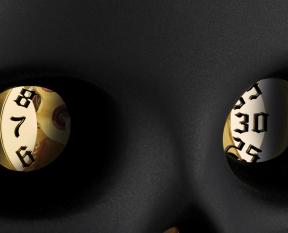 Time displayed in the eyes of the skull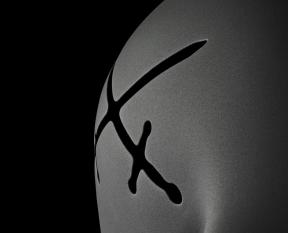 L'Epée swords signature openings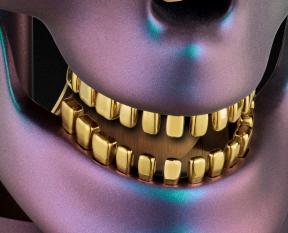 Requiem smile
SPECIFICATIONS
EXCLUSIVE LIMITED EDITION
Requiem is a limited edition of 50 pieces per configuration: black skull and golden movement, aluminum skull and palladium movement (silver color), Rainbow skull with golden movement, and black skull and palladium movement
DESIGN & DISPLAY
Skull shape sculpture inspired from tribal and primitive Arts
The slow-jumping-hour and sweeping minutes are displayed
in the eyes of the skull with two stamped discs.
194 components
DIMENSIONS & WEIGHT
19 cm high x 12 cm wide x 16 cm deep
Weight: 1.9 kg
MOVEMENT
L'Epée 1839 movement, designed and manufactured in-house 1853 HMD caliber
Single barrel
Incabloc Anti-Shock System
Power reserve of 8 days
MATERIALS & FINISHING
Skull : Machined cast aluminum
Movement : brass and stainless steel
Skull : black lacquer, colorfull lacquer or raw aluminum, and colorless protective varnish
Movement : gold plated or palladium plated
FEATURES
Manual winding of movement actuated by a specially designed key - The unique key for Requiem's time setting and manual rewinding interlocks directly between the columns.